Phone / WhatsApp: +212 668 57 53 40








We provide top-quality motorcycles for our Morocco and Merzouga Moto Biking tours, ensuring that you have a safe and comfortable ride. Our bikes are regularly serviced and maintained to ensure that they are in top condition for your adventure.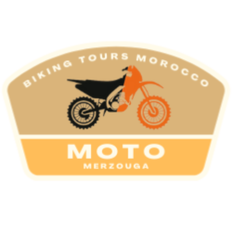 Price quote / Contact











Phone / WhatsApp: +212 668 57 53 40


Our Motorcycle Morocco tours are designed to give you a unique and unforgettable experience of the Merzouga desert dunes and other stunning landscapes of Morocco.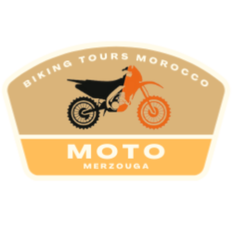 All Morocco KTM Tours

A 3-day motorcycle tour starting from Errachidia and passing through the Ziz valley is a popular adventure trip that many travelers demand, particularly those with limited time. This tour offers the opportunity to explore numerous historical and touristic sites, and enjoy various activities such as Merzouga KTM. The highlight of the trip is spending a spectacular night at a desert camp under a starry sky.
Traveling from Errachidia to Merzouga opens up the doors to southeastern Morocco, where you'll discover a land of mountains with reliefs of the Middle Atlas that draw natural pictures. This majestic setting is captivating and is also where caravans departed loaded with foodstuffs towards Timbuktu and returned from.
3-DAY KTM MERZOUGA DESERT MOTORCYCLE TOUR FROM ERRACHIDIA
One of the must-do activities in Morocco is spending a night in the Sahara Desert, and the Erg Shaqa Dunes near Marrakesh are the closest to the city. A tour departing from the desert city of Zagora includes an off-road 4x4 desert safari adventure and a camel sunrise across sand dunes. It's an unforgettable experience for first-time visitors to Morocco.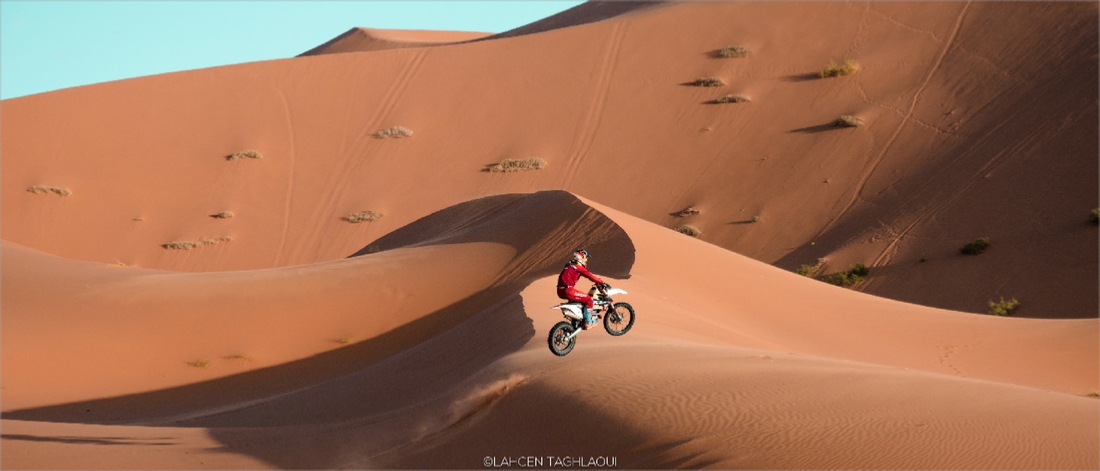 Price quote / contact

Private AC Vehicle + Fuel.
The Rental Of One Motorcycle

Experienced English-Speaking Driver (Guide).


Assistance Vehicle And Mechanic
Insurance Of Motorbike During Our Tour

Camel Trek With Professional Guide (Desert Tours).


Airfare. Fuel. Riding Gear. Fines.
Room Service Charges. Laundry.

Rest-Day Activities Not Included In Our Itinerary.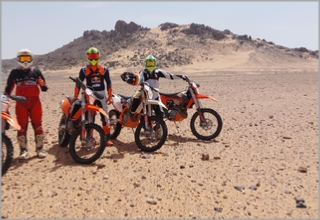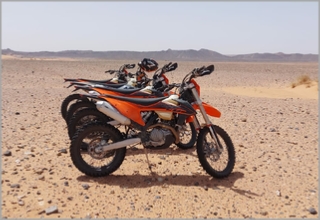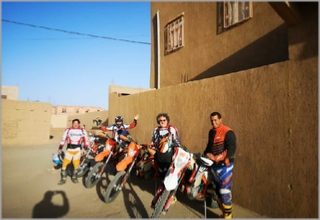 Meals. Medical Or Repatriation Insurance

1 Night Stay With Breakfast At Desert Camp

Pre-And-Post Tour Hotel Accommodations.

Reserve Your Tour
3-DAY KTM MERZOUGA DESERT MOTORCYCLE TOUR FROM ERRACHIDIA
Our 3 Days Ktm Merzouga Desert Tour From Errachidia is the perfect adventure for those seeking a unique experience. Ride a Ktm motorcycle through the stunning landscapes of Morocco and enjoy authentic cultural experiences, such as visiting traditional Berber villages and spending a night in a desert camp.
INCLUSIONS & EXCLUSIONS FOR 3-DAY KTM MERZOUGA DESERT TOUR FROM ERRACHIDIA
THERE ARE SEVERAL REASONS WHY YOU MIGHT WANT TO RESERVE THE 3 DAYS KTM MERZOUGA DESERT TOUR FROM ERRACHIDIA, INCLUDING:
Adventure: The tour offers an adventurous experience, allowing you to explore the desert landscapes of Morocco on a Ktm motorcycle.
Unique perspective: Riding a motorcycle through the desert gives you a unique perspective and allows you to see things from a different angle than if you were traveling in a car.
Expert local guides: The tour is led by expert local guides who know the area well and can provide you with insights and information about the history, culture, and geography of the region.
Authentic cultural experiences: The tour includes visits to traditional Berber villages and a night in a desert camp, where you can enjoy traditional food, music, and dancing.
Great value for money: The tour offers great value for money, as it includes accommodation, transportation, meals, and activities. By joining a group tour, you can often get better rates than if you were to book everything separately.
Stunning scenery: The tour takes you through some of the most stunning landscapes in Morocco, including the Erg Chebbi dunes, the Todra Gorge, and the Dades Valley.
Overall, the 3 Days Ktm Merzouga Desert Tour From Errachidia is a great option for those who want an adventurous and unique experience, while also enjoying cultural immersion and stunning scenery. The tour is also a great value for money, making it an accessible option for budget-conscious travelers.
ITINERARY FOR 3-DAY KTM MERZOUGA DESERT MOTORCYCLE TOUR FROM ERRACHIDIA
DAY 1: ERRACHIDIA AIRPORT - ERFOUD - MERZOUGA DESERT
Today marks the beginning of our 3-day tour from Errachidia to Merzouga, with airport or hotel pick-up included. Our first stop is Erfoud, where we'll visit a fossil factory before exploring the souk in Rissani. From there, we'll venture into the desert and arrive at our hotel near the Erg Chebbi Sahara dunes for dinner and an overnight stay.
The highlight of the tour is a camel trip into the heart of the dunes, where we'll witness a breathtaking sunset. We'll then arrive at the camp and spend the night in a traditional nomadic tent. It's an unforgettable experience that will allow you to immerse yourself in the unique culture of the Sahara.
DAY 2: MERZOUGA -MIFIS - HUGAR MOUNTAIN BGAA-DUNES OF ZNIGI -MERZOUGA
Following breakfast, we'll embark on a 10-15 km drive into the Sahara dunes to reach the Mifis mines. We'll continue driving through the desert to reach the Hugar mountain, where we'll have lunch with a Berber family and experience their unique culture. In the afternoon, we'll drive back to Merzouga village after a full day of desert driving. We'll spend the night in a local hotel or riad with dinner provided. It's the perfect way to end an adventure-filled day in the Sahara.
DAY 3: MERZOUGA - ZIZ VALLEY - ERRACHIDIA
Join us on a morning adventure through the Sahara desert to discover the stunning Lake Merzouga. Along the way, we'll explore the area near Erfoud, including the road used in the former Paris Dakar rally. We'll also pass by several Berber villages before reaching the Ziz valley, where we'll discover the canal system. Afterwards, we'll embark on a thrilling drive through the piste to Errachidia city. Our 3-day Errachidia motorcycle tour comes to an end in the evening, but the memories of the breathtaking landscapes, unique cultural experiences, and exhilarating adventures will stay with you forever. Book your tour now to explore the beauty of Morocco's southeast region with us.