Our expert guides will take you on a journey through the stunning landscapes, ancient ruins, and unique culture of Morocco. Whether you're an experienced rider or a beginner, our tours are tailored to suit your skill level and preferences.
We provide top-of-the-line motorcycles and all the necessary gear to ensure your safety and comfort during the tour. Our team of experienced guides and support staff is always available to assist you and make your adventure unforgettable.
RESERVING YOUR ADVENTURE WITH ADVENTURE BIKING TOURS IN MOROCCO - MOTO MERZOUGA IS EASY! FOLLOW THESE SIMPLE STEPS TO BOOK YOUR UNFORGETTABLE TRIP:
Step 1: Choose Your Tour
Explore our website to discover the range of tours we offer, and select the Moto Merzouga tour that interests you the most. This tour takes you through the stunning desert landscapes of Morocco, allowing you to experience the country's rich culture and heritage on the back of a motorcycle.
Step 2: Check Availability
After you have selected your preferred tour, check the availability of your desired dates by contacting us via email or whatsapp. We want to make sure that your adventure is tailored to your specific needs and requirements, so we advise you to contact us directly to discuss any specific requests you may have.
Step 3: Complete Your Reservation
Once you have confirmed the availability of your preferred dates, complete your reservation by providing us with your personal information, including your name, contact information, and payment details. A deposit is required to secure your reservation, and the remaining balance can be paid at the start of your adventure.
Step 4: Get Ready to Explore!
After we receive your deposit, we will confirm your reservation and send you all the necessary information about your tour, including what to bring and what to expect. All that's left to do is to prepare yourself for an unforgettable adventure with Adventure Biking Tours in Morocco - Moto Merzouga.
Contact us today to reserve your spot on the Moto Merzouga tour and experience the beauty and culture of Morocco on a thrilling motorcycle adventure!
CONTACT US FOR ADVENTURE BIKING TOURS IN MOROCCO - MOTO MERZOUGA
Looking for an adventure of a lifetime? Look no further than Moto Merzouga, your ultimate guide to adventure biking tours in Morocco. We offer customized tours that allow you to experience the beauty of Morocco on a motorcycle, from the rugged Atlas Mountains to the vast Sahara desert.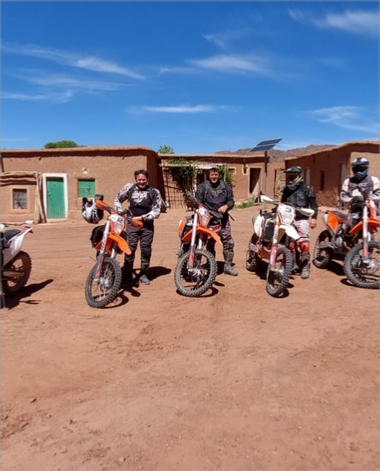 CONTACT US NOW:
Address:
Moto Merzouga
52202 Merzouga centre, Morocco
Phone:
+212 668 575 340
WhatsApp:
+212 668 57 53 40
Email:
So why wait? Contact us now to book your adventure biking tour in Morocco with Moto Merzouga. Get ready to experience the thrill of a lifetime!
KTM Morocco Tours


We provide top-quality motorcycles for our Morocco and Merzouga Moto Biking tours, ensuring that you have a safe and comfortable ride. Our bikes are regularly serviced and maintained to ensure that they are in top condition for your adventure.
Phone / WhatsApp: +212 668 57 53 40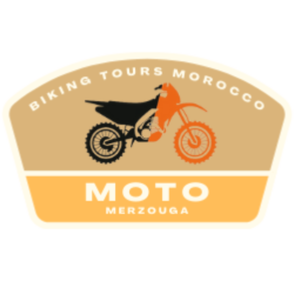 Price quote / Contact











All Morocco KTM Tours

Our Motorcycle Morocco tours are designed to give you a unique and unforgettable experience of the Merzouga desert dunes and other stunning landscapes of Morocco.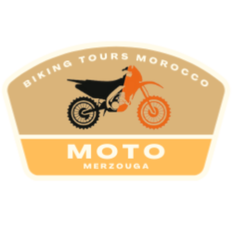 Phone / WhatsApp: +212 668 57 53 40





Phone / WhatsApp: +212 668 57 53 40